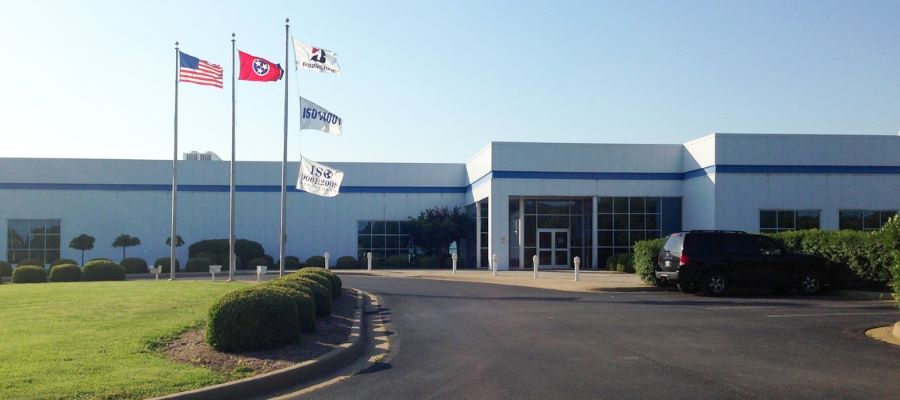 01 Jun

Electrical Controls Engineer
SUMMARY
Responsible for electrical and controls aspects of new equipment installs, equipment upgrades, and support for plant maintenance.
ESSENTIAL DUTIES AND RESPONSIBILITIES include the following. Other duties may be assigned.
Specify and/or review electrical control requirements for incoming equipment to ensure intended functionality of equipment and consistency to global and local standards.
Ensure incoming equipment programs satisfy all requirements and can integrate into existing plant data collection and quality interlocks.
Manage projects as a project lead when applicable or participate in projects as a subject matter expert proving support to large scale projects.

Develop project budget and timeline

Ensure adherence to budget and timeline

Coordinate with contractors or internal resources to ensure project completion

Identify and implement continuous improvement projects to improve safety, quality, and efficiency.
Coordinate with maintenance and outside contractors to ensure electrical systems PM programs meet the needs of the facility
Coordinate with IT team to ensure data collection and network interfacing meet all the requirements for area.
Work with members outside of engineering to achieve goals of cross functional teams, both in the role of team member and as team leader.
COMPENTENCIES:
To perform the job successfully, an individual should demonstrate the following competencies:
Problem Solving – Recognizes and analyzes work related issues. Uses available resources to evaluate potential solutions. Not only identifies issues, but also recommends solutions.
Communication – Presents ideas effectively in formal and informal situations with all team members. Conveys thoughts clearly and concisely. Listens well and asks appropriate questions. Communicates well in writing.
Customer Orientation – Degree to which work performed is focused and responsive to internal and external customer needs and expectations.
Team Orientation – Ability to work cooperatively and effectively with others towards the attainment of team goals and objectives.
Job Knowledge – Possesses sufficient skill and knowledge to perform all parts of the job effectively, efficiently, and safely. Relates current issues to historical issues. Provides technical assistance to others. Is consulted by others on technical matters. Makes active effort to stay up to date.
EDUCATION and/or EXPERIENCE
An Engineering Degree or degree in electrical controls field of study is required for this position. In addition to the degree requirements, at least 1 year of experience working as an electrical controls engineer or engineering co-op in a manufacturing facility is required. 5+ years of experience within the field may be considered as alternative to degree requirement if experience is directly related to this position's responsibilities.
LANGUAGE SKILLS
Ability to read, analyze, and interpret general business periodicals, professional journals, technical procedures, or governmental regulations in English language. Ability to write reports, business correspondence, and procedure manuals. Ability to effectively present information and respond to questions from groups of managers, clients, customers, and the general public.
MATHEMATICAL SKILLS
Ability to work with mathematical concepts such as probability and statistical inference, and fundamentals of plane and solid geometry and trigonometry. Ability to apply concepts such as fractions, percentages, ratios, and proportions to practical situations.
REASONING ABILITY
Ability to define problems, collect data, establish facts, and draw valid conclusions. Ability to interpret an extensive variety of technical instructions in mathematical or diagram form and deal with several abstract and concrete variables.
CERTIFICATES, LICENSES, REGISTRATIONS
None required
PHYSICAL DEMANDS
The physical demands described here are representative of those that must be met by a team member to successfully perform the essential functions of this job. Reasonable accommodations may be made to enable individuals with disabilities to perform the essential functions.
While performing the duties of this Job, the employee is regularly required to sit; use hands to finger, handle, or feel; reach with hands and arms; stoop, kneel, crouch, or crawl; and talk or hear. The employee is frequently required to walk. The employee is occasionally required to stand and climb or balance. The employee must frequently lift and/or move up to 10 pounds and occasionally lift and/or move up to 25 pounds. Specific vision abilities required by this job include close vision, color vision, peripheral vision and ability to adjust focus.
WORK ENVIRONMENT
The work environment characteristics described here are representative of those a team member encounters while performing the essential functions of this job. Reasonable accommodations may be made to enable individuals with disabilities to perform the essential functions.
While performing the duties of this Job, the employee is frequently exposed to moving mechanical parts and risk of electrical shock. The employee is occasionally exposed to high, precarious places; fumes or airborne particles; toxic or caustic chemicals; outside weather conditions; extreme cold and extreme heat. The noise level in the work environment is usually loud.